It's Black History & Women in Horror Month! (Blog Series)

Location: www.graveyardshiftsisters.com
Date: February 2-25th 2015
Organizer(s): Ashlee Blackwell
Contact: ashlee@graveyardshiftsisters.com
Website/Social Media Links: www.graveyardshiftsisters.com
https://twitter.com/GraveyardSister
https://www.facebook.com/graveyardshiftsisters
http://graveyardshiftsisters.tumblr.com/
Description: It's Black History and Women in Horror Month is an amazingly rich convergence of the historical presence of Black women in the horror film genre unlike we see, if at all, in popular media. This blog series dares to begin a tradition where February unifies the equally important essence of these two celebrations in an attempt to record just how connected both are.
UPDATES: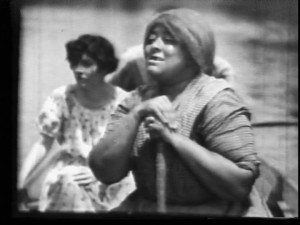 February 4: Keep On Remembering continues to highlight Black women in horror pre- 1970's
"When I first began conversing with founder of Women in Horror Month Hannah Neurotica, she expressed some of the backlash to the movement that wanted staunchly to dismiss her efforts, seeing it as a bigoted move to conflict with a month largely capitalized upon as an acknowledgement of African American contributions to American history (you can find more of this here). With my natural inclination to think first and comment later, I sat with that ridiculous argument for awhile. It suggested the idea that Black people have no history in horror. Sadly, this appears to be the politics of invisibility of the Black presence within the genre, but this sentiment is far from definitive."

& Coming soon…..
February 11: Spotlight on Monique Dupree – the contemporary Black scream queen
February 18: Brief historical overview of Black women in the horror films of the 1950's and 60's
February 25: Spotlight on Marsha A. Hunt – an enigmatic performer who's made a few memorable appearances in horror films.