Slaughter Movie House: An Evening of Short Films Made by Women (Missouri, USA)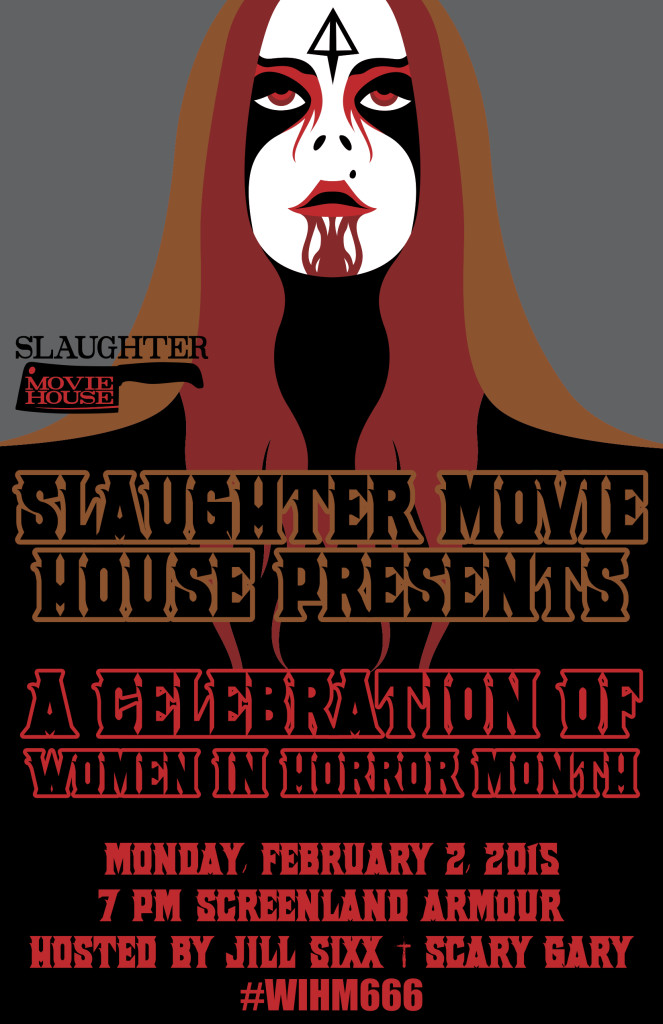 Location: Kansas City, Missouri, USA
Date(s): February 2, 2015
Organizer(s): Jill Sixx Gevargizian
Contact: jillgevargizian@gmail.com
Website/Social Media Links:
https://www.facebook.com/events/476693592478745
 Description:  Slaughter Movie House celebrates Women In Horror Recognition Month with an evening of short films made by women.
FIRST DATE and KITTY KITTY by Blair Richardson.
Vivienne Again (short film) by Kim Garland.
No Pets Allowed – shortfilm by Nadine L'Esperance.
5 Τρόποι να Πεθάνεις / 5 Ways 2 Die by Daina Papadaki.
Bruised by Jennifer Campbell.
The Crawler by Amanda Payton.
I AM MONSTER by Lori Bowen and Shannon Lark.
Special Guests: Blair Richardson and Amanda Payton.
Hosted by: Screenland Armour, Jill Sixx and Scary Gary.
 UPDATE:
Awesome snapshots from the event: