'A Bucket of Blood' Stage Adaptation directed by Melissa LaMartina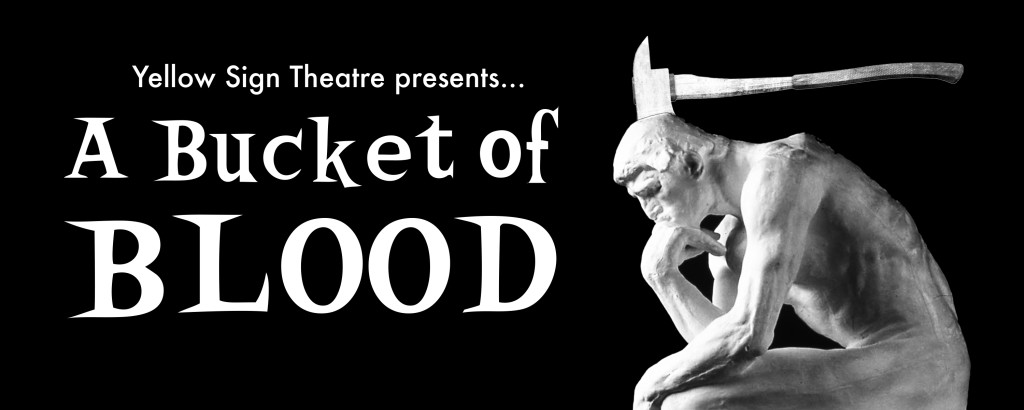 Location: Yellow Sign Theatre, 1726 North Charles Street, Baltimore, MD 2120
Date: February 19 – 22, February 26 – March 1, and March 5 – 8
Organizer(s): Melissa LaMartina
Contact: melissa.obrien@gmail.com
Website/Social Media Links: : https://www.facebook.com/events/1535301693403093/
http://youtu.be/8xwLrMYQtMY
http://abucketofblood.brownpapertickets.com/
Description: Roger Corman's outrageous lampoon of beatnik culture gets adapted for the stage by director Melissa LaMartina.
Here's the scene:
Bussing tables at a hip coffee joint, Walter Paisley just wants to be somebody. When a fatal accident gives Walter the perfect canvas to work on, he seizes the opportunity to slip in among the local art elite. Now, the pressure is on for his latest masterpiece.
And this time, Walter's drawing blood…
Combining caustic social commentary with the darkest of dark comedy, Corman's 1959 film A BUCKET OF BLOOD sculpts low art into high concept and packs a punch of both gasps and giggles.
Now, Yellow Sign Theatre puts you in the scene with a live adaptation of this biting social satire.
The question is: Can you dig it?
Show dates: February 19 – 22, February 26 – March 1, and March 5 – 8
Tickets: $15 at the door, $12 in advance.