Women in Horror Month Showcase (Melbourne)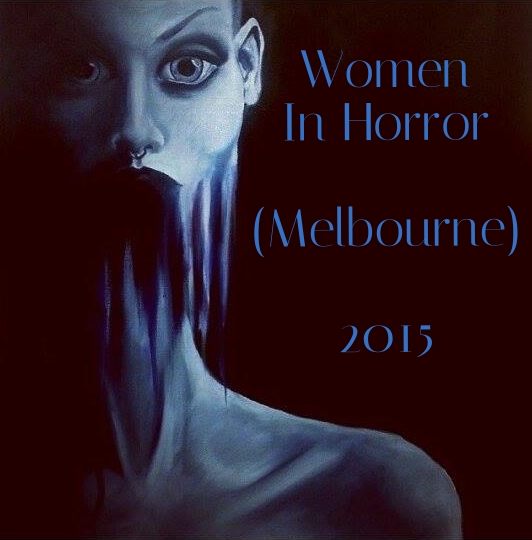 Location: Melbourne, Australia
Date: Saturday February 21, 2015
Contact: dirntygirrl@gmail.com
Website/Social Media Links: https://www.facebook.com/events/895869520444121/?context=create&previousaction=create&ref=2&ref_dashboard_filter=upcoming&source=49&sid_create=74150114
Description: February is the international recognition month for Women in Horror.
We are hoping to share with you a fundraising event that's happening right here in Melbourne on
Saturday February 21st
.From humble beginnings as a 3CR community radio special, evolving into a successful mini festival in February 2014. Women in Horror Melbourne is celebrating its fourth year at Northcote's artistic hub 303.Women in Horror Recognition Month (WiHM) assists female genre artists in gaining opportunities, exposure, and education through altruistic events. The vision is a world wherein all individuals are equally given the opportunity to create, share, and exploit their concept of life, pain, and freedom of expression.
Statistics show that women are still not offered the same opportunities as men due to a variety of reasons from discrimination to female professionals accepting less than they are worth in order to receive the same opportunities as their male colleagues.
According to the mainstream and past feminist studies – horror has earned the distinction of one of the most objectifying genres. Utilising the genre in art to explore the female perspective, vocalizing their own concerns within the genre via websites, blogs and the sharing of female generated content – it's creating a domino effect.
WiHM exists to assist the much bigger movement of equal rights. Men play a vital part in the female gender reaching equality. There are many male WiHM supporters and artists who choose to assist and work with professional and talented underrepresented females. Participating in positive, constructive environments that encourage and provide a safe platform for women to share and explore is vital.
Due to the success and positive outreach from the local genre community in previous years, we would love you to help us make WiHM 2015 our biggest year yet. Please join us in an effort to raise awareness of the need for gender equality in the arts sector.
Women in Horror Month is all about expanding opportunities for contemporary female genre filmmakers and artists by raising awareness about the changing roles for women in the film industry.
Come celebrate with us!
LINEUP
This year boast an impressive line up of female artists from a bevy of assorted meduims in the horror genre.
HEIDI LEE DOUGLAS (Little Lamb Movie)
CAITLIN KOLLER (Maid of Horror)
URSULA DABROWSKY( Ursula Dabrowsky's Inner Demon)
Showcasing the amazing Jägerkrieg Art
Burlesque performance by Melbourne Gorlesque's own and Australian burlesque darling, Betty Blood
A special performance from female fronted horror band, Crepter Children.
All proceeds from this event are donated to WestCASA
Footscray, a community based women's shelter.
$10 entry fee
SPECIAL GUESTS AND RAFFLE PRIZES UP FOR GRABS!!
More to be announced, so stay tuned!!
 UPDATES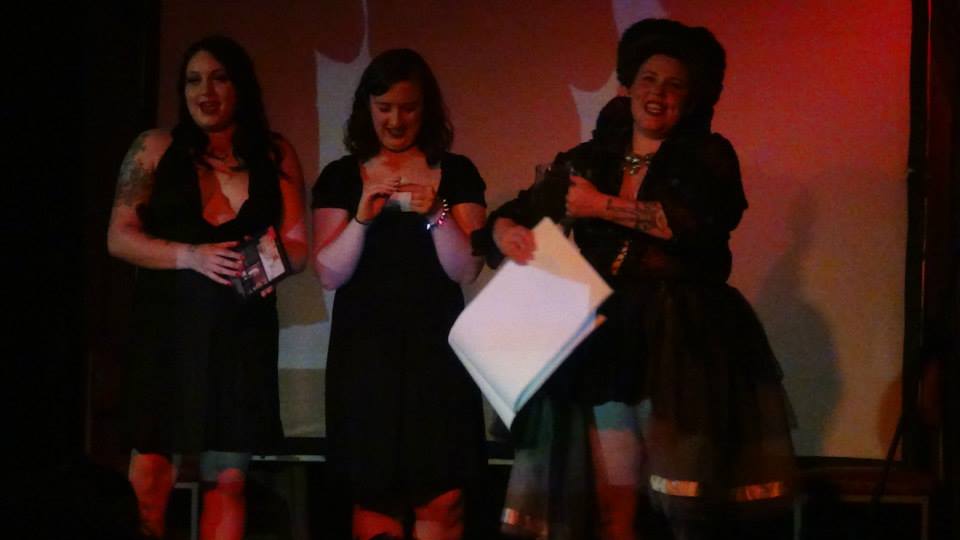 "Thank you so much to all of the wonderfully talented film makers, artists and patrons who made our fundraiser a success. It was a great night that once again, surpassed our expectations and proved we really should get a bigger venues in the future. We were packed!!  The funds have not yet been counted, but i will be posting soon for you all to see the amazing support we received for westCASA and the wonderful WIH!Thanks also to Sonja Hammer Baz Bizzy and Sci-fi and Squeam for all the beautiful images and podcasts!" -Per https://www.facebook.com/WiH.Melbourne
Stay tuned here for more updates!