Scream Queen Filmfest Tokyo in Nagoya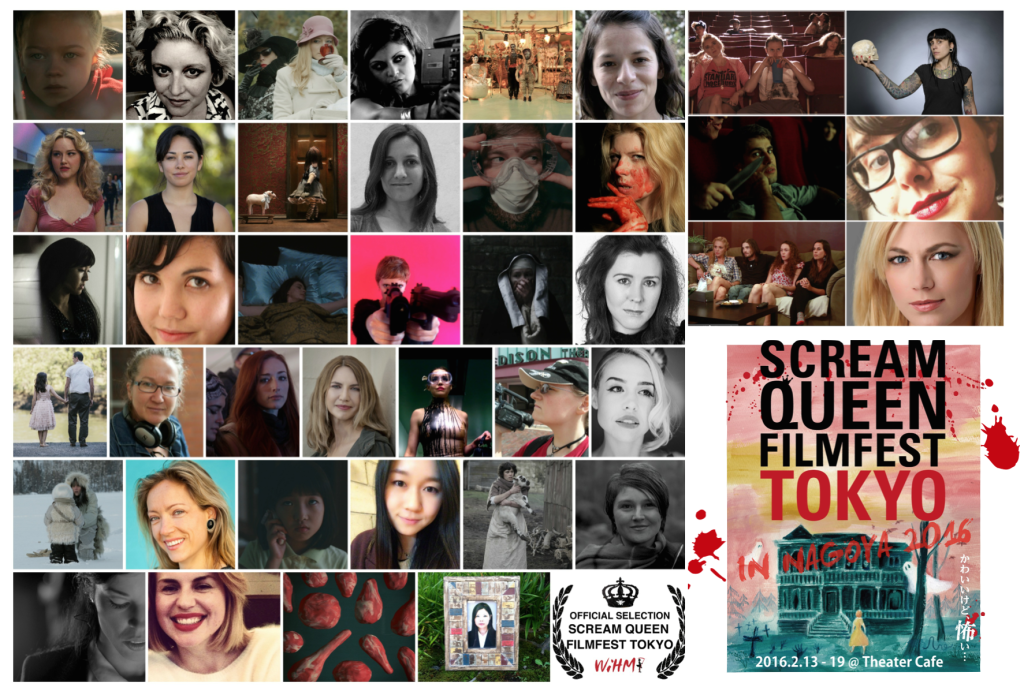 Event: Scream Queen Filmfest Tokyo in Nagoya
Date: February 13 – 19th 2016
Location:  Theater Cafe Nagoya, Japan
Organizer(s): Mai Nakanishi
Contact:  info@screamqueentokyo.jp
Website/Social Media: http://www.screamqueentokyo.jp/nagoya-tour/
Description: Scream Queen Filmfest Tokyo (SQFFT) is a film festival based in Tokyo, Japan which is dedicated to showcase and promote works by female genre filmmakers from around the world.
Launched in 2013 and held annually in Tokyo with tour screenings around Japan throughout the year, SQFFT is passionate about sharing unique and diverse visions that female artists bring to the genre.
And for this year's Woman in Horror Month, we are celebrating with our tour event in Nagoya. The event will take place from Feb.13th to Feb19th, so that means horror fans in Nagoya can expect some bloody Valentine's week with fantastic genre films made by women from around the globe and enjoy our famous horror themed beverages and foods! What better way to celebrate WiHM in Japan and internationally?