Etheria Toronto – Women Behind The Scenes in Genre TV & Film
Event:  Etheria Toronto – Women Behind The Scenes in Genre TV & Film
Date:  February 20, 2016
Time:  Doors Open at 7:00 PM //  Films screen at 8:00 PM // Panel begins at 9:15 PM
Tickets:  $10: www.universe.com/royaletheria
To RSVP as press, please contact Richelle Charkot at rcharkot26@gmail.com
Location: The Royal Cinema // 608 College St. // Toronto, Ontario M6G
Website/Social Media: https://www.facebook.com/events/449422138578404/
Description: 
An evening celebrating the accomplishments of women in horror and thriller television and film
Orphan Black, Hannibal, 12 Monkeys, Hemlock Grove, Lost Girl, Falling Skies, Murdoch Mysteries, and Flashpoint are just some of the genre TV series that have been filmed in Toronto featuring women behind the scenes in roles as varied and important as producer, writer, director, cinematographer, and editor. The local independent film scene is also blooming, and filmmakers Amanda Row, Vivian Lin and Kat Threlkeld are among the very best new emerging female directing talent in Canada.  On February 20, 2016, the world's most prestigious genre showcase for women, Etheria Film Night, partners with The Faculty of Horror Podcast and Ultra 8 Pictures to present an evening of new genre films from emerging women directors at the Royal Theatre in Toronto, Ontario. The screening of carefully selected new horror and thriller films is followed by a panel discussion with local Toronto women working behind the scenes in current genre film & TV series.
Join us for this awesome event hosted by Colin Geddes and Katarina Gligorijevic of Ultra8 Pictures and Alexandra West and Andrea Subissati of The Faculty of Horror Podcast.
Lineup: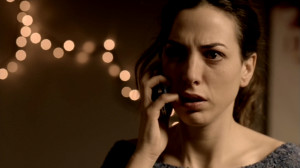 De noche y de pronto (Spain)
Directed by Arantxa Echevarria
Runtime: 19.53
Home alone in a deserted apartment building during the Christmas season, Maria is startled to receive a visit from a desperate man claiming to be her upstairs neighbor, whose apartment is being broken into by thieves. *2015 Etheria Jury Award Recipient*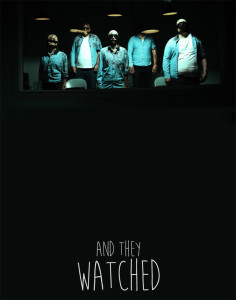 And They Watched (Canada)
Directed by Vivian Lin
Runtime: 6.36
AND THEY WATCHED is a horror morality tale about the custodian of an electric chair and its last casualty. Inspired by the recent reinstatement of the electric chair in Tennessee, US.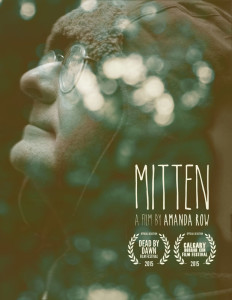 Mittens (Canada)
Directed by Amanda Row
Runtime: 3:00
An elderly man discovers a lost mitten and begins a paranoid search for its owner.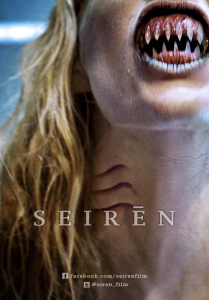 Seiren (Canada)
Directed by Kat Threlkeld
Runtime: 18.00
After a supermodel is bitten in the water by a mysterious creature while on a photo shoot at the beach, an infection takes hold that changes her behaviour and appearance. Over time she turns into one hell of a demonic sea siren that's thirsty for blood.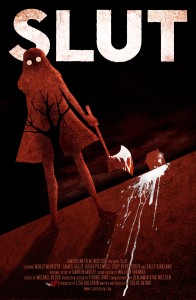 Slut (US)
Directed by Chloe Okuno
Runtime: 20.49
A naive young girl becomes the target of a murderous sociopath when she attempts to reinvent herself to impress the boys in her small Texas town. *2015 Etheria Audience Award Recipient*
Panel: The films will be followed by an onstage panel discussion led by Toronto-based film critics and horror experts of The Faculty of Horror Podcast.
Amanda Row is a writer and director born and raised in Toronto, Ontario Canada and is a total creep. Directing her own unsettling films since she was a 10 year old kid with a camcorder, she graduated from Ryerson University's Film Studies program in 2011. Her short micro-budget horror film Mitten, which received numerous accolades and played in almost a dozen film festivals all over the world, grabbed the attention of producers on the Emmy Award winning Netflix original series Hemlock Grove in 2013. She was hired to direct a series of nightmares that spanned the entire second season, and was most recently brought on to direct the "murder visions" for season one of Fox Network's new Minority Report series in 2015. After landing representation at The Gersh Agency and The Gotham Group in Los Angeles, Amanda is currently developing a horror feature film. Her original horror anthology web series The Creeps will also be released in October 2016.
Kat Threlkeld holds a Bachelor of Fine Art in film and video from OCAD University. In addition she has completed a practicum in Documentary Filmmaking at Seneca's college's Documentary Filmmaking Institute where she won the Allan King award for "Best Documentary" in her class in 2011. She has also studied Special effects and beauty make-up for film and television at Ryerson University and designed the creature for her first short horror film Seiren. Other credits include the short films: Astrid (2009) and Extinction (2010) which she wrote, directed, produced and starred in.
Vivian Lin is a Toronto-based director and writer. As a director, her short film And They Watched, a horror morality tale, is an Official Selection of Sitges International Film Festival, Holly Shorts Film Festival, Shriekfest, Mile High Horror Film Festival, and more. It is a part of the horror film anthology Fun Size Horror: Volume 2. Her previous directing credits include the short film Four Walls starring Nina Dobrev (Vampire Diaries) and Brendan Jeffers (Degrassi: TNG), and the comedy play The Mirror, which premiered at the Montreal Fringe Festival. In 2015, she was awarded Telefilm Canada's New Voices Award for writing. Her half-hour television pilot 100 Blackouts was a Top 10 Finalist in Final Draft's Big Break Screenplay Competition, and won the Bronze Prize in the Page International Screenplay Competition.
Brigitte Rabazo was 1st Assistant Editor on all three seasons of Bryan Fuller's Hannibal and the editor for each season's Comicon trailer, as well as the third season's first look trailer.  Past projects includes Guillermo del Toro's  feature film Pacific Rim, Edgar Wright's Scott Pilgrim VS the World, Louis Leterrier's The Incredible Hulk, Ron Howard's Cinderella Man, Kathryn Bigelow's K-19 The Widowmaker, and George Romero's last three features Land of the Dead, Diary of the Dead, and Survival of the Dead. In 2012, Rabazo won the CCE (Canadian Cinema Editors) Award for Best Editing in a Broadcast Half Hour Drama for her editing work on the cult TV series Todd and the Book of Pure Evil.
Richelle Charkot is a Toronto-based freelancer who currently contributes to Rue Morgue Magazine and Broken Pencil Magazine regularly. She is also the co-producer and blog editor of Toronto-based feminist screening series The MUFF Society, and the programming & marketing associate at The Royal Cinema. You can find her four coffees and two bags of popcorn deep at basically any given moment of the day.
Laura Perlmutter is an award winning film, television and digital media producer. After attending the Canadian Film Centre's Producers' Lab program in 2011, Perlmutter co-founded First Love Films with Andrew Nicholas McCann Smith. Their work has shown internationally with distinction and awards at TIFF, Sundance, Locarno, and Claremont-Ferrand. In 2015, First Love won a Canadian Screen Award for their film HOLE. Perlmutter is alumnus of CFC, TIFF Studio, Berlinale Talents, and Trans Atlantic Partners. She recently produced the successful sci-fi/fantasy web series Riftworld Chronicles, soon to be a major TV series.
The Faculty of Horror is Andrea Subissati and Alexandra West.
Andrea Subissati is a sociologist and writer on horror and cultural studies. In 2010, her master's thesis on the social impact of zombie cinema was published under the title When There's No More Room In Hell: The Sociology of the Living Dead. Since abandoning the ivory towers of academia, she's kept busy as co-curator of The Black Museum, a Toronto-based monthly horror lecture series she founded with Canuxploitation creator Paul Corupe. She joined the staff of Rue MorgueMagazine in 2014, to which she is a frequent contributor. Her writing has also been published in The Undead and Theology (2012) and The Canadian Horror Film: Terror of the Soul (2015).
Alexandra West is a freelance horror journalist and playwright who lives, works and survives in Toronto. Her work has appeared in The Toronto Star, Rue Morgue and Post City Magazine. She is a regular contributor to Famous Monsters of Filmland and Shock Till You Drop, as well as a columnist for Diabolique, and her writing has also been published in The Supernatural Cinema of Guillermo del Toro: Critical Essays. Alex has lectured on theatre and film in schools in Ontario, Quebec and Cambridge, Massachusetts, including two lectures as part of the Black Museum lecture series: Ghosts in the Machine: The Evolution of Found Footage Horror in 2013 and Quelle Horreur: The Films of New French Extremity in 2014.
About Etheria Film Night

Etheria Film Night is a showcase screening of a progressive slate of genre films directed by women for an audience including producers, managers, show runners, distributors, and genre fans. www.etheriafilmnight.com
About Ultra 8 Pictures

Ultra 8 Pictures is an independent film production, distribution and consulting company based in Toronto, Canada. http://ultra8.ca