Popcorn Horror Celebrates #WiHM7!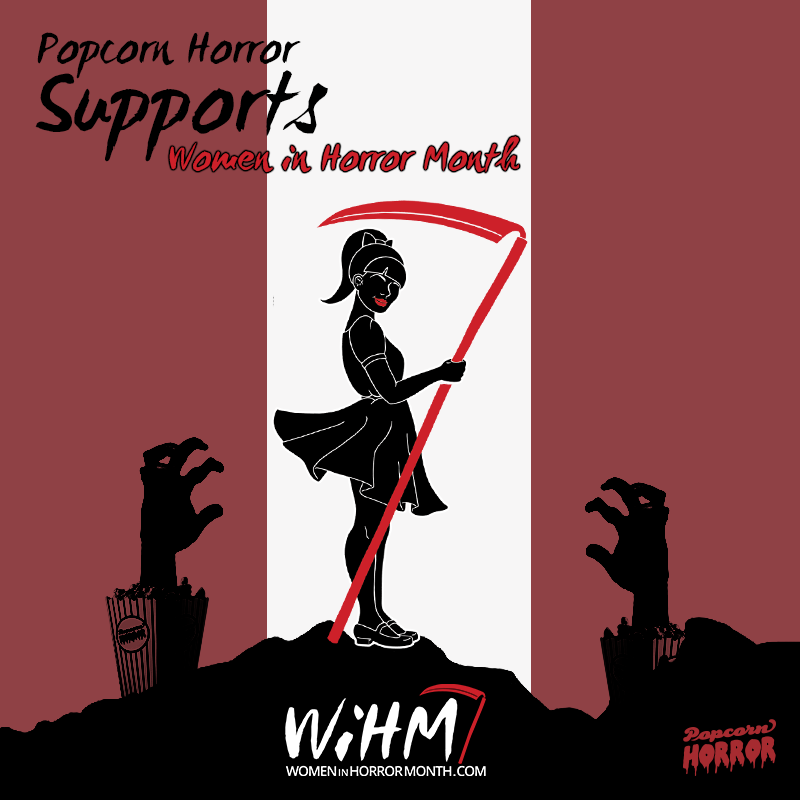 Event: A collection of  Monthly Posts, Reviews, Interviews, and more.
Date: February 1, 2016 – February 28, 2016
Location: Online (see links below)
Organizer(s):  Cara Clark, Popcorn Horror
Contact: cara@popcornhorror.com
Website/Social Media: http://www.popcornhorror.com
https://www.facebook.com/PopcornHorror
https://twitter.com/popcornhorror
Description: Throughout February, we will again be showing our support for the Women in Horror cause. This will involve retrospective articles on iconic women in the industry, interviews with women working in the horror industry, Top Tens and countdowns, and support for indie projects created by women.