Grim Panel: Sinister Grin Press and The Sisters of Slaughter (Podcast)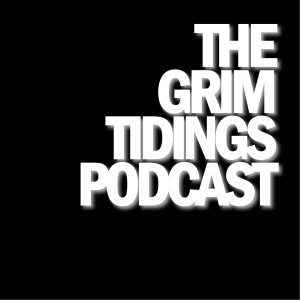 Event: The Grim Tidings Podcast Presents – Grim Panel: Sinister Grin Press and The Sisters of Slaughter
Date: February 19, 2016
Location: Online (see website link below)
Organizer(s): Rob Matheny
Contact: robmatheny80@gmail.com
Website/Social Media: http://thegrimtidingspodcast.podbean.com
Description: The Grim Tidings Podcast presents it's first panel of 2016, Grim Panel: Sinister Grin Press, the Sisters of Slaughter, and Hannah Neurotica.
February is Women in Horror Month! Join us for a round table podcast discussion as we chat with horror publisher Sinister Grin Press, along with the author team known as the Sisters of Slaughter – Michelle Garza and Melissa Lason – twin sisters with a taste for blood, and the founder of Women in Horror Month, writer, and filmmaker, Hannah Neurotica.
We'll highlight all the the inner workings of the small Texas based horror press, author collaboration, horror inspiration, influences, a special reading, and more.