Film Fatales: Boxing Helena and Dead Hooker in a Trunk Special DRIVE-IN Double Feature (Austin, TX)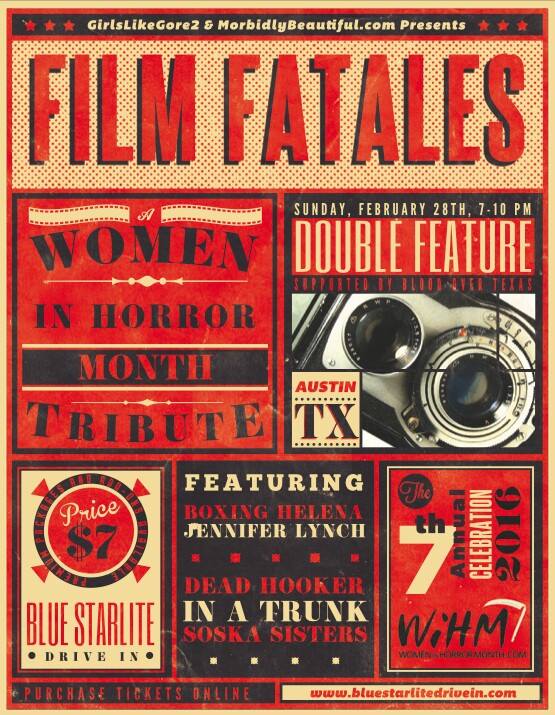 Event: Film Fatales: Boxing Helena and Dead Hooker in a Trunk Special WiHM Double Feature
Date: February 28, 2016
Time: 7-10pm
Location: BlueStar Lite Drive In
Organizer(s): Danni Winn
Contact: hansolo13@ymail.com
Website/Social Media: 
Description:  In celebration of #WiHM on 2/28/16 at the BlueStar Lite Drive In,  at 7pm myself and morbidlybeautiful.com with the help of bloodovertexas.com and the Austin Horror Society, will be presenting a Double Feature! BOXING HELENA by Jennifer Lynch followed by the Soska Sisters debut film DEAD HOOKER IN A TRUNK.
Please come celebrate the contributions made by female filmmakers, mingle with the Horror community, and watch a couple of amazing films.