Jennifer's Bodies Film Festival 2016 (Glasgow, Scotland)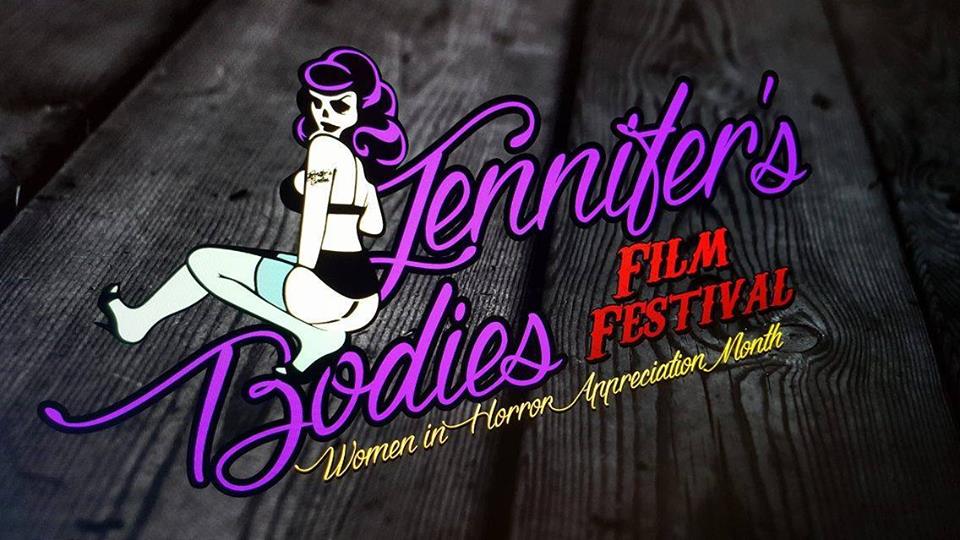 Event: Jennifer's Bodies Film Festival: A Celebration of Women in Horror
Date:  February 28, 2016
Time: 5-11pm
Location: Flying Duck // 142 Renfield Street, G2 3AU // Glasgow, United Kingdom
Cost: FREE!
Organizer(s): Jennifer Cooper
Website/Social Media: https://www.facebook.com/events/745455998922544/
http://jennifers-bodies.blogspot.co.uk/2016/02/jennifers-bodies-2016-official.html
Description: Currently in its 6th year, Jennifer's Bodies is an annual festival in Scotland as part of the Women in Horror Month movement.
Jennifer Cooper says, "It is my goal to introduce people to the sheer scope of insanely talented women that work throughout the horror industry and to screen as many bad ass films as possible.
This year I have found the perfect venue, the Flying Duck in Glasgow and have partnered up with my makeup/SFX parnter in crime, Hayley Tinline of Hayley's Horrors and Honeys MUA to bring a selection of films from women based all around the world.
To keep up to date with all the films we shall be screening, please be sure to like our Official Facebook page and check our blog too. "