Meet the Artists Behind the 8th Annual Twisted Twins Productions' Massive Blood Drive PSA
HAPPY WOMEN IN HORROR MONTH!!
We are thrilled to ring in the 8th annual WiHM with a brand new Twisted Twins Productions Massive Blood Drive Public Service Announcement (PSA).
This year, the call to bleed takes the form of a collective music video set to an original anthem "Blood" by Kevvy (Kevin James Maher) of Fake Shark.
Since 2010, these gorey PSA's aim to inspire and remind us all just how critical and impactful giving up some of your red stuff can be.
According to the American Red Cross, "an estimated 38 percent of the U.S. population is eligible to donate blood at any given time [but] less than 10 percent of that eligible population actually do each year."
While loads of corn syrup and food coloring work in our favorite films, the reality is, blood cannot be manufactured. It can only come from brave blood donors. Every two seconds someone in the U.S. needs blood, and we hope you will schedule an appointment to share some of yours (if possible) no matter in which country you reside.
Due to health and politics it is not always possible to donate. Consider having someone do so on your behalf.
Now, watch the PSA & meet the artists whose work make up this collage-style Blood Anthem.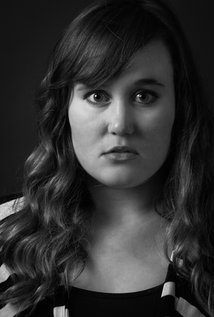 Aleah Anseth was born and raised in Saskatchewan, Canada. She moved to Vancouver, British Columbia to pursue her passion of storytelling through digital film. While in Vancouver, Aleah has collaborated with many talented filmmakers and was able to develop her skills as a director. She has directed multiple shorts such as "Sliced," "Being Little Miss Risk", and "Porcelain." Currently, Aleah is in the beginning stages of writing her first feature film.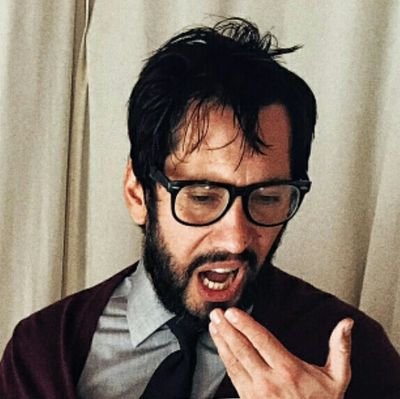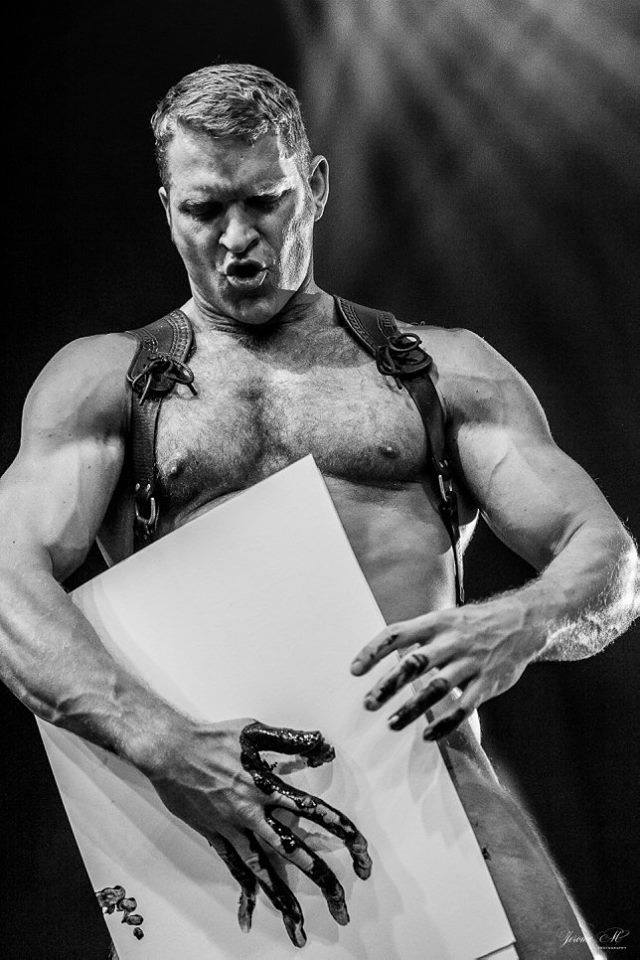 Brent Ray Fraser is a phantasmagoric force for the seductive power of creativity.
A graduate of Emily Carr University, Fraser is deeply committed to the idea of art as conceptual theater.
This provocateur creates art that is sly, humorous, and bold – playing with commercial culture, mass media and public sexuality that is reshaping the new millennium. For an artist who grew up insecure and introverted, Brent Ray Fraser is blazing a trail through the art world with his bold, revolutionary, fearless works honoring life in all its glorious forms.
Co-director/writer of
The Tour
 which premiered at London's FrightFest and went on to garner multiple nominations at various horror festivals, winning awards along the way. It was also nominated for best horror short of the year by the Fright Meter awards which was won by Lights Out that year.
Wrote and directed
The Package
 which premiered at FrightFest's Halloween event. This also went on to various nominations and awards including best director at The Weekend of Horrors in Germany. It was also nominated for best short by the FrightMeter awards. This is the first time a director had been nominated two years running.
My third short,
Dissociative
also premiered at London's FrightFest making me the first short filmmaker to premier there years in a row at their events. It picked up outstanding short at the Dazed 4 Horror festival. It is currently still on the festival circuit.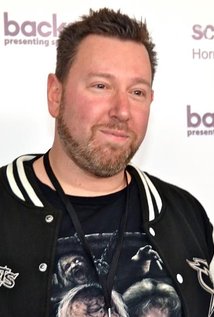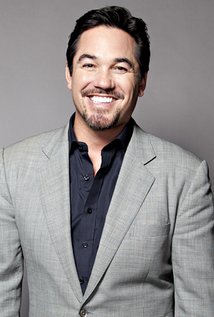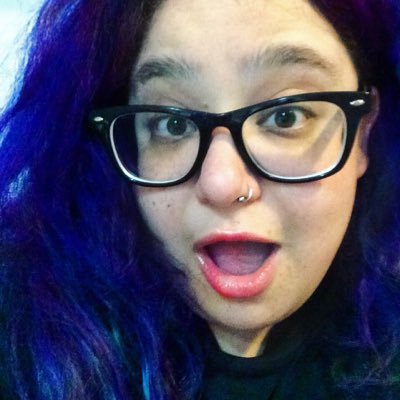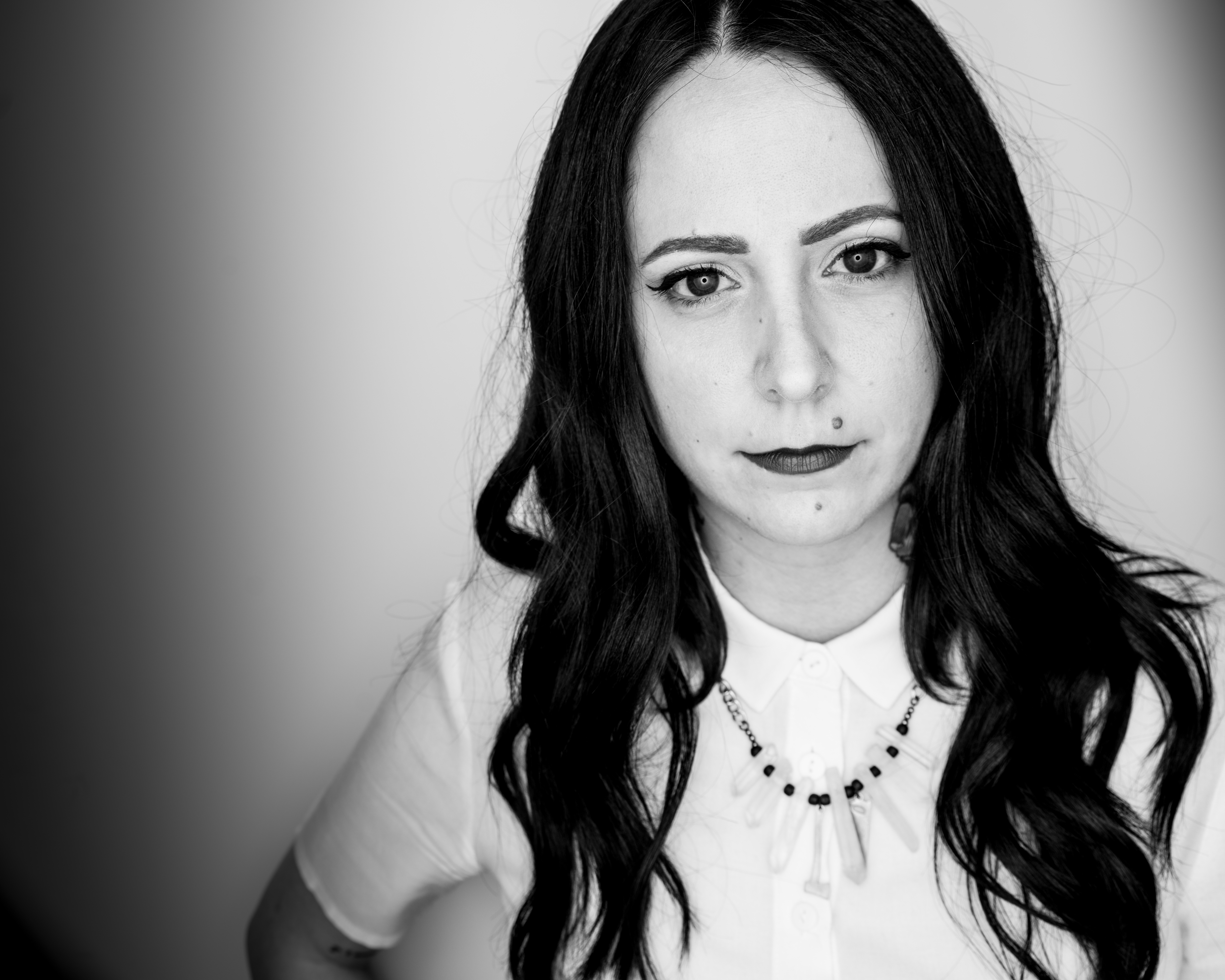 Jill "Sixx" Gevargizian is a director and producer from Kansas City, Missouri. Much like the protagonist in her film The Stylist (2016), she has been a hairstylist for over 10 years. As a child, Jill picked up her dad's camcorder, and the rest is history! After attending several conventions, Jill decided to bring independent horror films to her hometown by creating a monthly showcase called Slaughter Movie House in 2012 – that she still programs today. She has worked on many films outside of her own. Jill was the second-unit director for Jen & Sylvia Soska's ABCs of Death 2 (2015) segment, and recently assistant director on James
Bickert's 35MM feature Frankenstein Created Bikers (2016).  Her directorial debut, a short entitled Call Girl (2014), starring Laurence Harvey (The Human Centipede II & III) and Tristan Risk (The Editor, American Mary), has screened at film festivals across the globe, and her short Grammy (2015) was distributed by Eli Roth's CryptTV.  The Stylist, starring Najarra Townsend (Contracted), sliced through the competition, won 17 awards on it's worldwide festival run, and left audiences in a state of shock.
Maude has been a fan of all things horrific and macabre since she was a kid, which resulted in a profound love of horror films and influenced her body of work. She pursued undergraduate and graduate studies in the department of Communication and Media Studies at Concordia University in Montreal where she specialized in Film Production.
When she turned 16, she produced, wrote, directed and acted in her first short film, Finding Hope, which was screened as part of the official selection of the International Teen Movie Festival in Toronto. The following year, she directed her first horror short, Spirits, which screened at the same festival.
Inspired by this successful foray into film making, she founded her banner, Quirk Films, under which she independently wrote, directed and produced over 15 short films and video projects, both personal projects and commissioned works. Her films have toured the globe on the festival circuit and have gathered some critical acclaim.
Even though she is a huge horror fan, she explored a variety of genres in the films she directed, which resulted in an eclectic body of work including: horror dramas, slightly surreal quirky tales, and explorations of unconventional relationships. Her debut feature film, DYS took home the audience award at the 2014 Cellar Door Film Festival.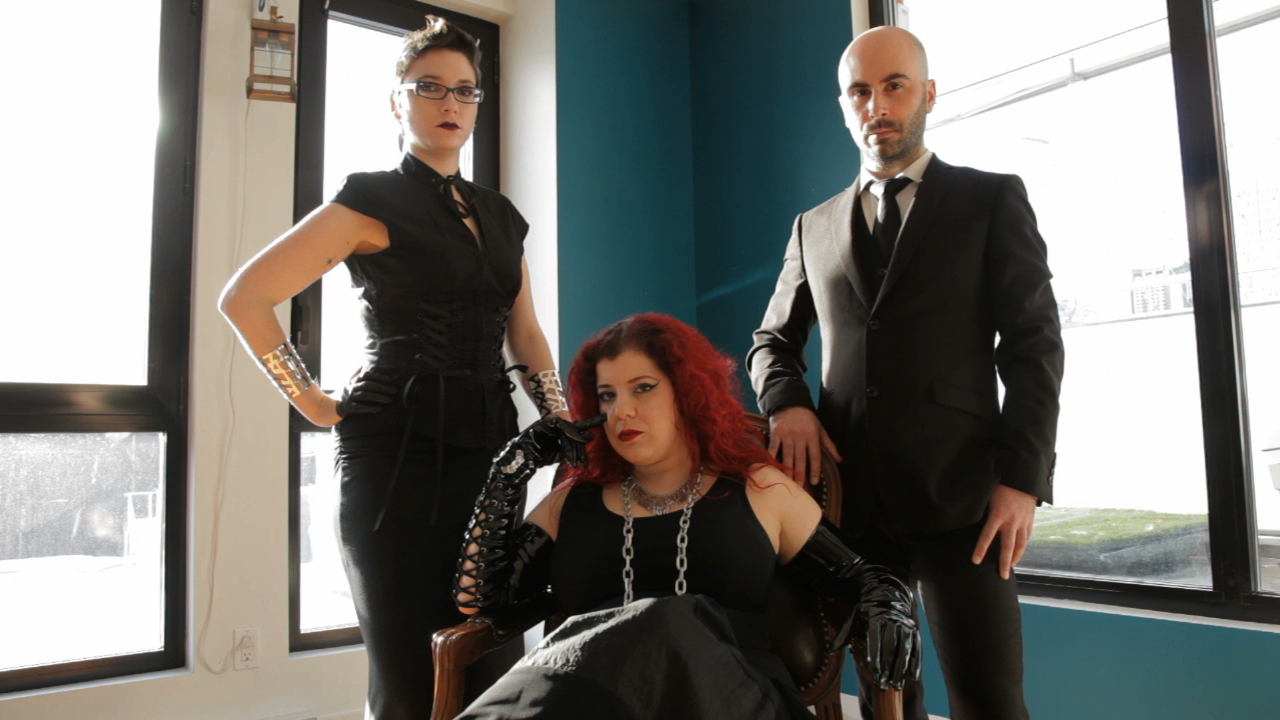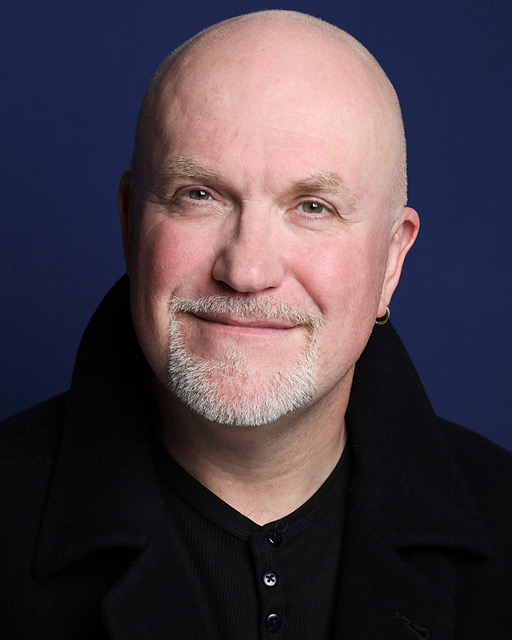 Nicholas Vince played The Chatterer Cenobite in Clive Barker's Hellraiser & Hellbound: Hellraiser II and Kinski in Barker's Nightbreed. In 2016 he was awarded the London Horror Society Award for Outstanding Contribution to UK Independent Horror and was Patron of the London Horror Festival.
Recently, he starred in the independent feature film, Hollower (dir. MJ Dixon), and numerous short films including the award winning Mindless (dir. Katie Bonham). He wrote and directed the short film, The Night Whispered, which screened in the UK, USA and France and he is in pre-production on two short films.
His two collections of short stories, What Monsters Do (rated 5*) and Other People's Darkness are both available on amazon sites. In the 1990's he wrote comics for Marvel, some of which are included in the Marvel Frontier Collection.
On his popular YouTube show, Chattering With Nicholas Vince, he interviews independent film makers, writers and artists.
Born in El Salvador, raised in Montreal, Canada, with long stays in Toronto, Paris, New York and Los Angeles, Patricia Chica is a Canadian multiple award-winning director. She specializes in high-quality author driven films that have great international and commercial appeal. Patricia has also directed and produced world-class primetime broadcast content for networks such as National Geographic, Discovery Channel, Showcase, Oxygen, Animal Planet, Bravo Canada, Canal D, ARTV, CBC and Travel Channel, UniMás, and El Rey Network just to name a few.  Patricia has a genuine interest in exploring thought-provoking stories that deal with complex behavior, the search for meaning, and the darker side of the human experience. Strongly inspired by real-life psycho-social issues that shape our choices, she strives to present an authentic and realistic portrayal of the emotional human landscape. Her visual style has been described as provocative and poetic.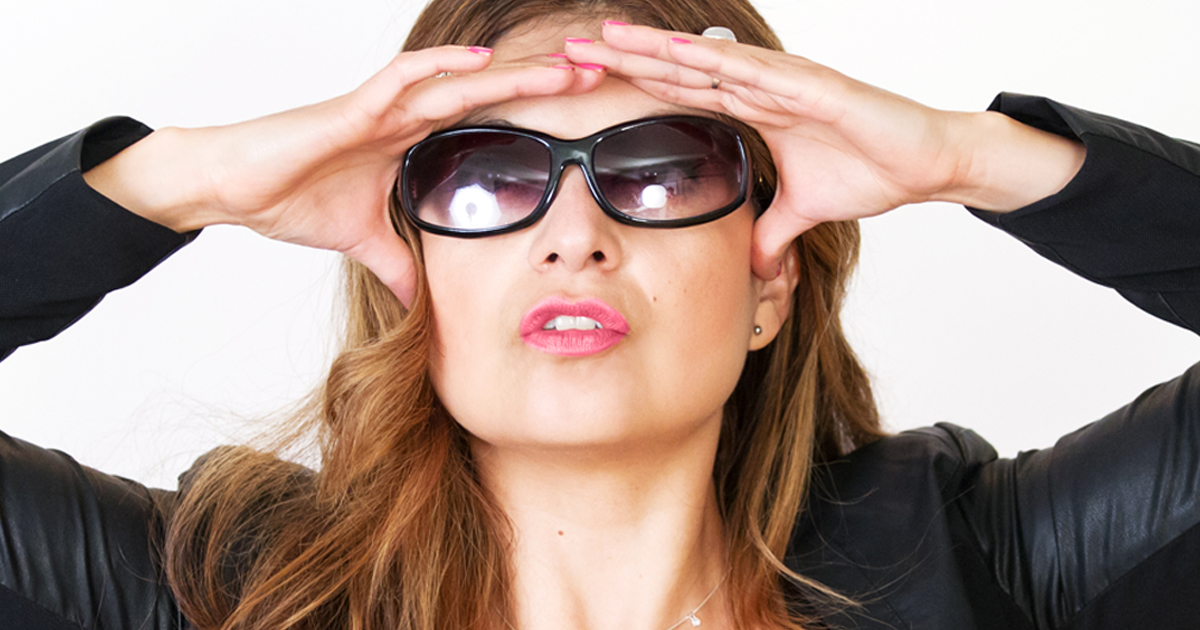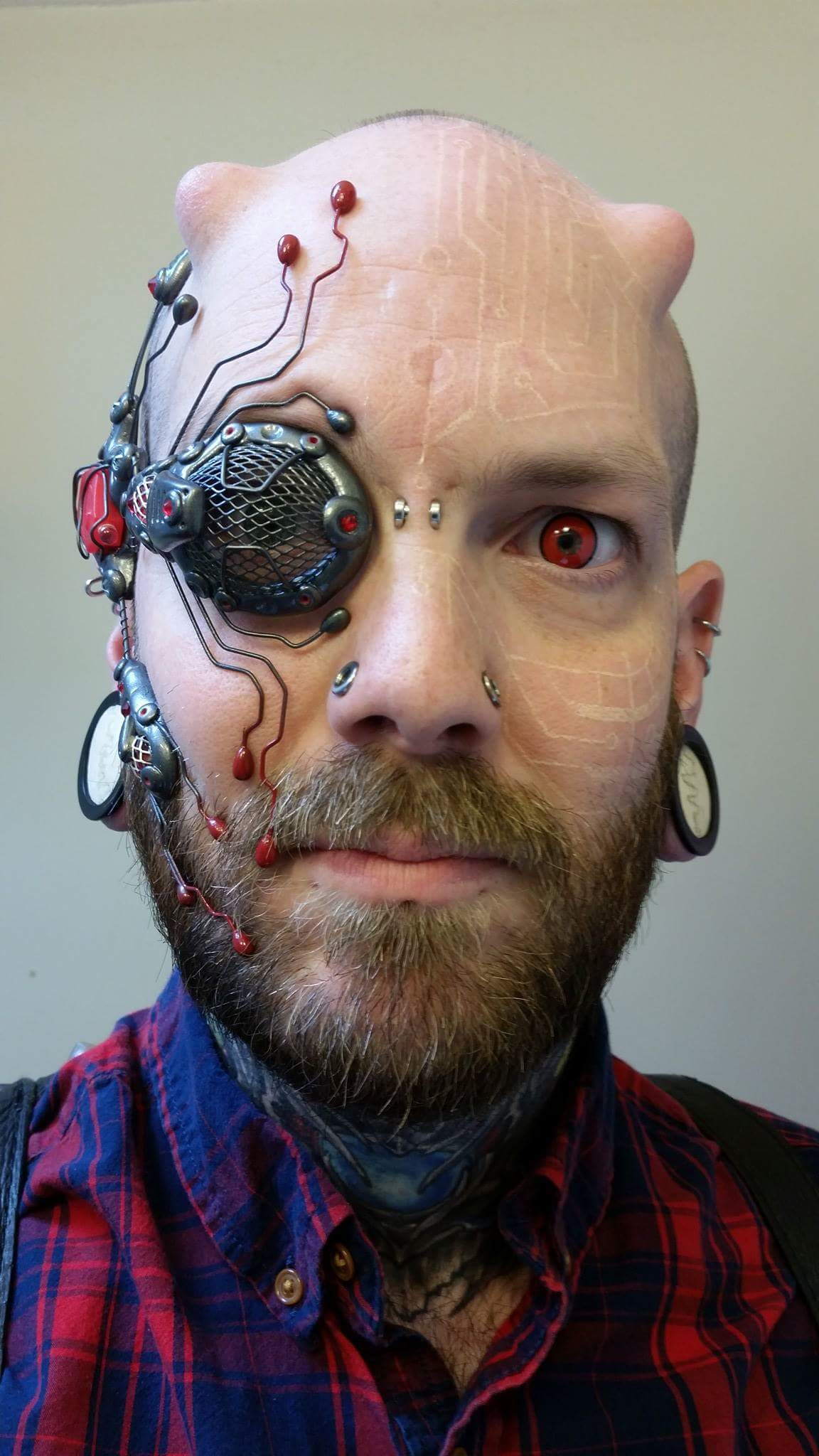 Russ Foxx is a body modification/suspension/piercing/scarification artist, actor, performer, musician, grinder, transhumanist,  and blood painter. You may also recognize Russ from American Mary, as he worked with the Soska's as a body mod consultant. In this PSA video, yes, that blood IS real!
After co-directing Upa! An Argentine Film and winning Best Argentinean Picture at Bafici, Argentina of 2007, Tamae Garateguy discovered her taste for blood and sex. Pompeii, her violent solo debut, won Best Argentinean Film at the International Festival of Mar del Plata, Argentina of 2010 and the Free Spirit Award at the Warsaw International Film Festival of 2011. Pompeii also participated in festivals such as Toronto, Canada 2011, PiFan , South Korea 2012 and SXSW Austin Texas USA 2012. Her latest project exploring sex and death, Shewolf, has been in the International Competition (Vanguard and Genre) in Bafici, in Morbid Film Festival, Mexico 2013, International Festival of New Latin American Cinema of La Habana 2013 and Fantastic Fest Austin Texas, USA of 2013. This year will be at Fantaspoa, Porto Alegre, Brazil 2014 and again in PIFan, Puchon International Fantastic Film Festival, South Korea 2014.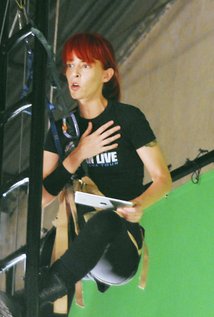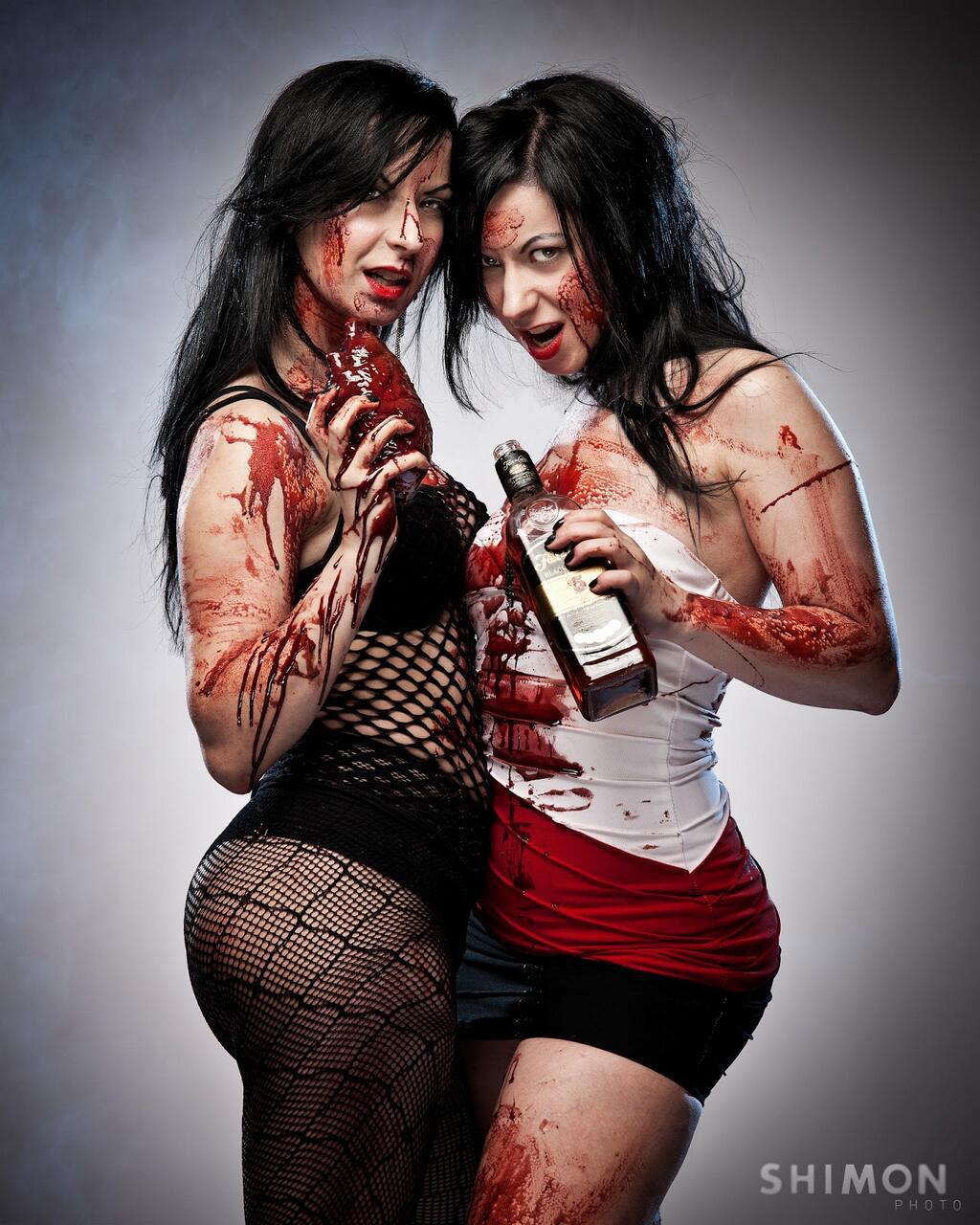 Identical twin filmmakers, Jen and Sylvia Soska entered the film industry as actors. Unsatisfied with the stereotypical roles commonly offered to identical twins, they decided to take a different route and trained in martial arts. With the hopes of picking up stunt roles, they briefly attended a film school with an intensive stunt program.
For one of the final projects, their prepared short had it's funding misappropriated and their film pulled from the program. Undeterred, they decided to move forward, getting a new cast and crew and paying for it out of their own pockets. The title of that project was Dead Hooker In A Trunk.
Jen and Sylvia Soska's Dead Hooker In A Trunk went on to become a successful debut feature film written, directed, produced, and starring the ladies themselves (stunt work included). Inspired by the lessons in Rebel Without A Crew by Robert Rodriguez the twins' reached out to the original El Mariachi (Carlos Gallardo) who not only gave them advice but appeared in the film – as God.
Embraced by horror fans, film festivals, and critics alike, Dead Hooker was picked up by IFC Midnight and helped build a massive fan base anxiously awaiting their second feature, American Mary (a personal film inspired by the twins struggles in the film industry.  American Mary went on to screen and take home numerous praise and prestigious awards. Lead character Mary Mason (Katharine Isabelle) has even become a favorite in the horror Cosplay scene.
In 2014 the Soska Sisters were brought on to direct See No Evil 2.  Resurrecting the WWE Studios franchise with WWE Superstar Glenn "Kane" Jacobs (reprising his role as Jacob Goodnight). They also brought together scream queens Danielle Harris and Katharine Isabelle for the first time.  In case that wasn't enough for one year, Jen and Sylvia were part of the anthology ABC's of Death 2 filmmaker lineup. Writing and directing a controversial segment, T is for Torture Porn, that would subsequently be banned in Germany. 
In 2015 the twins jumped genre's, teaming up again with Lionsgate and WWE Studios with the action revenge thriller Vendetta starring Dean Cain, Paul 'Big Show' Wight, and Michael Eklund. The high action, ultra gory nature of the film proved (as if we didn't already know) that the sisters are not one trick ponies, expanding their sensibilities to this Justin Shady written, men's prison revenge flick.
As long time avid comic book fans Jen and Sylvia Soska teamed up with Daniel Way (Deadpool, Daken) to create their own very graphic novel entitled Kill-Crazy Nymphos Attack! with artist Rob Dumo & cover artist Dave Johnson. The comic is a pitch black satire about women's roles in a patriarchal society. The graphic novel is set with a 2017 release date.
The mediums that the twins take on are ever expanding. Currently they are the hosts of the survival horror game-show  Hellevator that premiered GSN in 2015. The show just enjoyed it's second season and received even more positive attention when it was made available on VOD through Netflix and Hulu, proving that evil twins continue to have a rich history with elevators and scaring people.
Also coming down the line is the Soska directed remake of David Cronenberg's 1977 zombie thriller, Rabid.
As of today the Twisted Twins have released 4 feature films, 2 graphic novels, a series of blood donation PSAs, a television show, and have so much more to come. Not too shabby for a pair of twins from Canada who set their sites on shaking up the entertainment industry, playing by their own rules, and leaving a hefty cinematic body count in their wake.
Now, go out and bleed for us!