Nasty Women (MsHorror.com)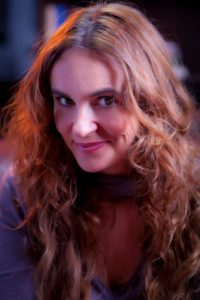 Event:  Nasty Women Blog Series – MsHorror.com
Date: Throughout February
Location: Online
Organizer(s): Dark Allie (Alison Hill) @AlisonMHill
Contact: serenmedia [a] gmail.com
Website: http://www.mshorror.com/
Details: Nasty Women! is a series of blogs and interviews about women and the macabre. What draws women to horror? What kind of stories do we prefer? Why do we love to be (safely) scared? We'll be asking these questions and more during the whole month of February. Does motherhood change our taste in entertainment? Can moms handle watching Rosemary's Baby or First Born for instance? Find out in our special blog series: Horror Moms. And we'll also see how many grandmas out there like this stuff. What makes them tick?
Who are the female horror greats? What themes have been explored by women in horror? We'll take a look at some of the creators of horror past and present, from Mary Shelley to modern authors and directors.
Our special interview this month is with horror writer/director Karen Lam (Evangeline 2013), Chiral (2015), and The Meeting (2013).
Come and get nasty with us!