Women in Horror Month Short Film Showcase (Toronto, Ontario)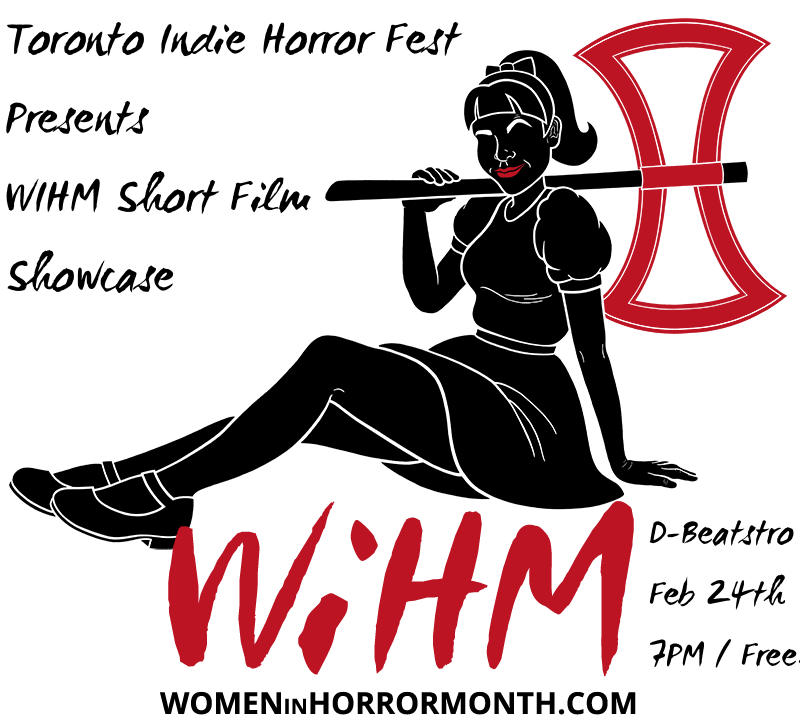 Event:  Women In Horror- Short Film Showcase
Date: February 24, 2017
Time: 7pm
Location: D-Beatstro //1292 Bloor Street W, Toronto, Ontario M6H 1N9
Cost: Free!
Organizer(s): Toronto Indie Horror Fest
Contact: toindiehorrorfest@gmail.com
Website: https://www.facebook.com/events/1163969763711213/
Details:
Toronto Indie Horror Fest Presents WiHM Short Film Showcase
February is Women In Horror Month and we'll be showcasing some of the best up and coming femme film makers from around the globe!
D-Beatstro
7PM
Free!
Smile (U.S) (13.52)
Director- Chelsea Robinson
A suffocating relationship between a teenage girl and her doll escalates into something sinister on Halloween night when her boyfriend pays a visit.
Cleaning House (U.S) (5.12)
Director- Andrea Wolanin
Two young women arrive at a house cleaning job, but their intent is anything but sanitary – they wander the barren rooms, drinking the wine and digging into the secrets of the owners. But the home is not as empty as it seems, and it's not long before their innocent fun is destroyed by violence and terror.
+much more tba!