Black Women in Horror (Blog Series)
Posted:
February 8, 2017
/
Under:
Events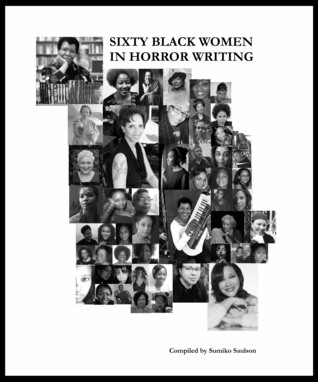 Event: Black Women in Horror Blog Series
Date: February 1st-28th, 2017
Location:  Online and Second Life  (links in description below)
Organizer(s): Iconoclast Productions and Sumiko Saulson
Contact:  sumikoska@yahoo.com
Website: http://www.SumikoSaulson.com
http://www.IconoclastProductions.com
Description:  For Women In Horror Month SumikoSaulson.com and IconoclastProductions.com will host a series of interviews with black women in horror, other female writers of color, and women in horror in general. Because Black History Month falls in February, during the same month as Women in Horror Month, our blog series focuses on black women. It includes reposts from past years, from the SumikoSaulson.com blog and from old interviews with local Bay Area authors from the now defunct Examiner.com site, hosted on IconoclastProductions.com.
There is also a SecondLife version of the 60 Black Women in Horror Book we are offering as a freebie this month.
Places to get the free 60 Black Women In Horror "Kindoll Reader" freebie in Second Life (with all of the bios and some interviews!):
http://maps.secondlife.com/secondlife/Bodhisena/136/180/51
http://maps.secondlife.com/secondlife/Agravain/184/235/74
http://maps.secondlife.com/secondlife//229/231/2
Also get it free on Goodreads for your REAL ereader HERE!
https://www.goodreads.com/book/show/20947585-60-black-women-in-horror-fiction
Also visit author Sumiko Saulson and Author Suzi Madron's homes in SecondLife in Agravain for more freebies.
http://maps.secondlife.com/secondlife/Agravain/121/214/90
http://maps.secondlife.com/secondlife/Agravain/172/132/84