What People Are Saying About Ax Wound Film Festival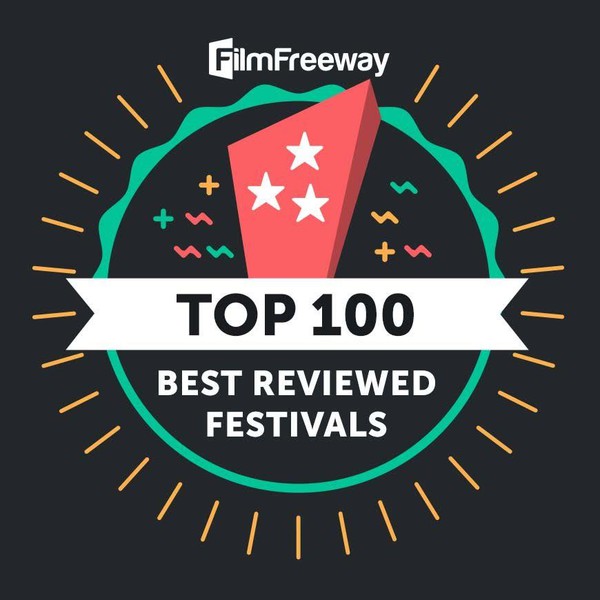 AWFF is listed as one of the Top One-Hundred Top Rated Festivals on Film Freeway.
If you would like to submit your film to AWFF, you can learn all about it on our Submissions page.
Ashlea Wessel

We had a great time at Ax Wound. The organizers were very warm and welcoming and the theatre was very intimate. There was such a strong sense of community from the start. The program was diverse and the filmmaker panel was fun to be a part of -getting to hear so many different women speak about their experiences and their art. Side note: Brattleboro is gorgeous and a very fitting setting for a horror fest!
Rebekah Fieschi

Ax Wound is a wonderful, inspiring experience. It is well organized, the environment gives a family vibe as if you and your film can feel at home there.
There was a great turnout and the filmmaker panel was very impressive. Great communication, great atmosphere, cool intimate theater and so much love for film and for the female filmmaker cause! Can't wait to go back.
Heidi Moore

This is more than just a film festival. It brought together so many women who are out there creating motion pictures. Women I have been talking to online, but haven't gotten to meet because we're all so spread out; It was great to finally meet everyone.
I love the fact that it was a non-competitive fest. We all just got to come together, watch each other's movies and inspire one another which is a prize in it's own.
Porcelain Dalya

I love, love, love this festival. It's very intimate. It's so amazing to see so many women in horror together in one place. Everyone has such interesting things to say and networking with other women has been proven to be very beneficial for my career! Thanks Ax Wound!
Jill Gevargizian

I really admire everything festival director Hannah Neurotica is doing in the genre. Not only does she run this festival of only female made films- she founded a movement, Women in Horror Month.
John Perivolaris

I found myself travelling all the way from Scotland to the US, just so I can attend this year's Ax Wound Film Festival, and boy was it worth it! An excellent selection of horror films, all made by some extremely talented female filmmakers!
I can't wait for next year's event; I'm definitely making the trip again!
Cat Davies

Ax Wound is a great and very professionally run festival. The communication with the organisers was really smooth. The branding and marketing is really cool and distinctive, and Ax Wound has an impressive list of sponsors and supporters. We were very pleased to have two films included in the festival in 2016 and the line up of films selected was really impressive. We weren't able to attend in person, so I can't comment on the networking at the event itself, but the marketing and networking online was positive, and I read lots of good feedback. Will definitely submit again!
Prano Bailey-Bond

Whilst I wasn't able to attend the festival as I'm based in the UK - I was so pleased that my short film NASTY could be a part of this awesomely named festival. I heard great things about the event and screening - and had people contact me and give great comments on the film off the back of it. Thanks Ax Wound!
Nicole Solomon

Ax Wound was by far one of the best festival experiences I've ever had. The overall quality of the films was wonderful, the panels were great, the organizers are friendly and communicative and the whole thing was just lovely. I met so many wonderful people working in the genre. I recommend this festival so highly to any and all women making horror shorts.
If you only make it to one horror fest, make it Ax Wound! Some of the absolute best times I've ever had at a film fest, 2 years running. Great people and films, always a great place to network and get inspired. Hope to do it again next year!
Lynne Hansen

I can't begin to describe what an amazing time I had attending this film festival with my first short, Chomp. At the time I'm writing this, we've screened at over 60 film festivals worldwide, and the festival lineup at Ax Wound was one of the strongest I've ever been a part of. Consistent entertainment across the board, with innovative films that opened my eyes to new filmmakers with amazing stories to tell. I was so honored to be included.
The festival had a family vibe—not "family friendly", but a family of community, you know? I've kept in touch with the filmmakers I met there more than I have with folks from any other festival.
The venue was perfectly sized and had that quirky vibe you always hope for. Projection was solid throughout. The festival organizer went out of her way to ensure that everyone—both attendees and the audience—were happy and that their needs were taken care of.
One of my favorite moments from the festival was watching someone duck out of a screening to call her friends. "You've got to come down here," I overheard her say. "These films are amazing!"
If you can't tell by now, I absolutely loved this festival. If you're looking for a festival that selects outstanding films, shares them in a quirky, inclusive environment, and has a professional festival organizer who bleeds for indie film, you want to submit here.