We're ready for 2016!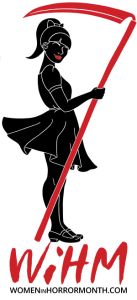 February 2016 will be the 7th Annual Women in Horror Month! We are rolling out our new look across the site and on social media. The updated Press Kit with new logos and info is now available!
We have updated our store with a new look and new items.
Did you know that you can leave comments on the events you attended last year who sent in their information? Just search for your event, visit the post, and let the organizer know how much you enjoyed yourself in the comment section!
Our process for adding events will be the same as it was last year. If you'd like more information, visit the submit page.